A rich, chocolatey cake flavoured with coffee and sweetened with applesauce and beets.
Half a cup of strong coffee is added to this recipe to enhance the chocolate flavour and add richness to this dense, moist cake.


Prep Time: 15 minutes
Cook time: 50 minutes
Yield:
1 10-inch round cake
Mildly Sweet Recipe
Ingredients: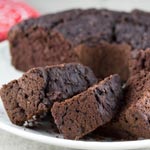 1/2 cup (1 stick) unsalted butter, at room temperature
3/4 cup unsweetened applesauce
2 eggs
1/2 cup milk
3/4 cup pureed or finely shredded cooked beets, about 3 medium (See Notes)
1/2 cup strong coffee
1 1/2 teaspoons vanilla extract
2 cups whole wheat flour
2/3 cup unsweetened cocoa powder
1 1/2 teaspoons baking powder
1 teaspoon baking soda
1/2 teaspoon salt
Directions:
Preheat the oven to 350 F. Grease the bottom and sides of a tube pan.


In a large bowl, cream the butter with an electric hand mixer until fluffy. Beat in applesauce and eggs and mix until blended.


In another bowl, whisk together milk, beets, coffee and vanilla.


In another bowl, sift together the flour, cocoa powder, baking powder, baking soda and salt.


Using a spatula, stir a third of the flour mixture and half of the milk mixture into the butter mixture. Repeat, and then stir in final third of the flour mixture until blended.


Pour batter into prepared pan and smooth top.


Bake for approximately 50 minutes, or until a tester inserted into the cake comes out clean. Let cool in pan for 15 minutes, then turn cake onto wire rack to cool completely.
Notes
To cook beets, wrap whole, unpeeled beets in foil and bake in a 350 F oven for 1 hour. You can also simmer whole, unpeeled beets in water until tender, approximately 1 hour.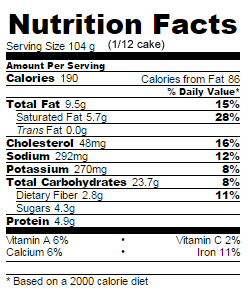 Sweeter Option
For a sweeter cake, replace the 3/4 cup of unsweetened applesauce in the Mildly Sweet recipe above with 1/2 cup sugar. Cream the sugar with the butter in step 2 and omit the unsweetened applesauce.
If you would like to experiment with other sweeteners, see About Sweeteners for more information and nutrition facts on honey, maple syrup, stevia and other sweeteners.
Note:
Most of the recipes on Sweet Smart are adapted from my favourite cookbooks and websites. The Sweeter Option usually calls for about 1/4 to 1/2 of the sugar used in the original recipe.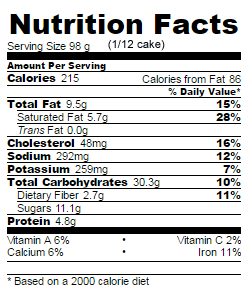 Adapted from: Natural Red Velvet Chocolate Cake with Beets from lcbo.com.